September, 2017
Casey, the short film Bridget co-wrote with Cody Westman, is part of this year's St. John's International Women's Film Festival! Showtime is October 20th, details here.
July, 2017
This month, Bridget pitched her script for Water from Stones in the Directed by Women: Pitch and Networking Session at this year's Frontieres Market in Montreal.
Water from Stones was mentioned in IndieWire: Fantasia's Frontieres Market: The Best Horror Films Yet to Be Made.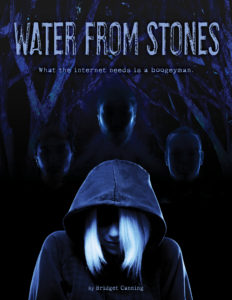 July 3, 2017
Bridget is a co-writer on Casey, a short film produced through NIFCO's Picture Start Program. It's just picked up its first two festival acceptances – and an award with the Around International Film Festival in Berlin! You can watch the trailer here.
You can follow its progress on the Casey – Short Film Facebook Page.
March, 2017
Bridget's film synopsis, Water from Stones was one the winners of this year's From Our Dark Side genre concept competition.
She is currently taking part in a five-month incubator program with an opportunity to pitch Water from Stones at the Frontieres International Co-production Market in July.